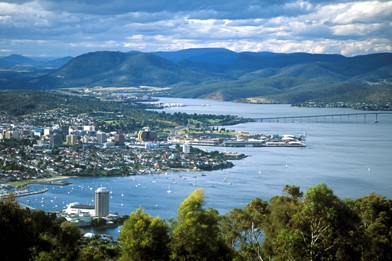 I have an early departure on Sunday, flying to Melbourne, then Hobart. The occasion is a meeting of
Acode, the Australasian Council on Open and Distance Education
.
In reality that mostly means people who are involved in providing e-learning services. It's the professional body for people who support academics and teachers, but unlike
Ascilite
it doesn't include the teachers, just the providers. That means the sessions are tailored very much for those of us who work behnd the scenes; running e-learning systems, training teaching staff, helping with research projects, etc.
This session's theme is "Learner Profiles" - what do new students know and want, what standard is their prior learning, how do we cater for differing learning styles, etc. It's a very timely topic, given mutterings in NZ about restricting entry and dumping failing students.
I get to Hobart in mid afternoon, and hopefully I'll meet some of the other attendees in the Wrest Point Casino/Hotel where most will be staying, and arrange to get out for a meal that evening. The sessions are at the University of Tasmania, a short walk up the hill, on Monday and Tuesday morning, followed by an Acode meeting, then I fly home on Wednesday.